Gucci Heir's Ex-Wife Refuses Parole, Would Rather Stay In Jail Than Get A Job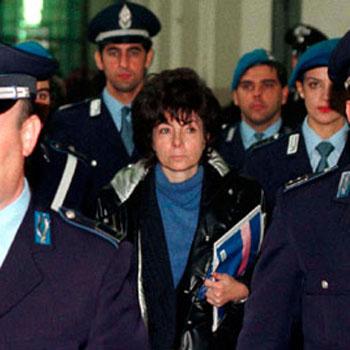 The ex-wife of the heir to the Gucci fortune, who is serving a 29-year prison sentence for murdering her wealthy husband, has proved that for some even jail is better than working for a living.
Patrizia Reggiani, ex-wife of Maurizio Gucci, has turned down the offer of day release because the Italian diva doesn't want to get a job, reported the Guardian.
The pampered socialite turned prison convict told the Italian judges reviewing her case on Tuesday that she has, "never worked in her life" and did not "intend to start now," and would rather spent her days locked in Milan's San Vittore prison watering her plants and looking after her pet ferret.
Article continues below advertisement
Reggiani, 63, is currently allowed out on weekends to visit her elderly mother, and she is content to keep that as her only time not behind bars if it means she doesn't need to become gainfully employed.
The decision isn't that shocking considering it is coming from a woman who once famously said: "I'd rather cry in a Rolls than be happy on a bicycle."
The convicted murderer's late husband, Maurizio Gucci, was the last family heir to the fashion fortune before selling it for $170 million to a Bahrain-based investment company in 1993.
Two years later, the woman who was dubbed 'The Black Widow' kissed goodbye to the life of luxury that she had grown accustomed to and swapped her designer dresses for prison stripes when she shot Gucci dead.
The couple's 12-year marriage ended in 1985 and Patrizia was reportedly disgruntled that Maurizio had moved in with a tall, blonde mistress, and even more dissatisfied with her paltry $630,000-a-year allowance, calling it a "plate of lentils," insisting she wanted at least $1 million.
Article continues below advertisement
So in 1995, the spurned wife turned into a criminal mastermind and conspired with her personal psychic, a hotel porter, a hit man and a getaway driver to have her husband shot dead on the steps of his office, reported the Huffington Post.
Unfortunately, she failed to predict that her clairvoyant and confidante, Pina Auriemma, would betray her and inform the police of the plot.
"Never let even a friendly wolf into the chicken coop. Sooner or later it will get hungry," Reggiani warned the court during her subsequent trial when describing the betrayal.