RADAR LIVE: Michael Jackson Death Trial: Talkback, News & Opinion Live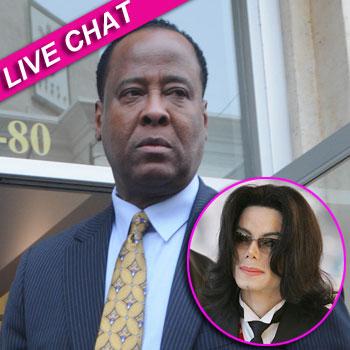 Dr. Richelle Cooper, the emergency room doctor who attempted to save Michael Jackson's life, told jurors on Monday that the pop star's children were "hysterical" when she attempted to tell them their father had died, RadarOnline.com is reporting.
Cooper took to the stand Monday to testify in the Dr. Conrad Murray trial and recounted how after she declared Jackson dead at 2:26 p.m., she told them the tragic news and: "They were crying, they were fairly hysterical."
Article continues below advertisement
Dr. Murray's attorney, Michael Flanagan's questioning of Dr. Cooper got contentious at points when she couldn't answer hypothetical questions about the use of propofol, because she says she isn't qualified to administer the powerful anesthetic. Dr. Cooper stated on cross examination that "Mr. Jackson died long before he became a patient."
Two other witnesses called by the prosecution were representatives from AT & T, and Sprint. The prosecution is laying the foundation for the calls that Dr. Conrad Murray made, as the King of Pop allegedly lay dying, beginning after 11:00 a.m. on June 25, 2009.
It's anticipated that their testimony will reveal that Dr. Murray was on the phone with one of his girlfriends as he rode in the ambulance with Jackson to the Ronald Reagan UCLA Medical Center.
RadarOnline.com is broadcasting a LIVE pod-cast at 12:30 pm PT/3:30 pm ET to provide up-to-the minute news, analysis and commentary about what's been dubbed the Trial of the Century -- the People Vs. Dr. Conrad Murray.
MORE ON:
Celebrity Justice
Article continues below advertisement