RADAR LIVE: Michael Jackson Death Trial — Talkback, News & Opinion Live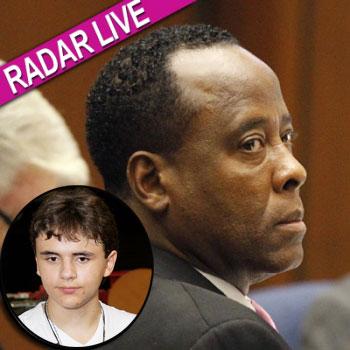 RadarOnline.com will be broadcasting a LIVE pod-cast at 12:30 p.m. PT/3:30 p.m. ET to provide up-to-the minute news, analysis and commentary about what's been dubbed the Trial of the Century -- the People Vs. Dr. Conrad Murray.
RadarOnline.com Live's special guest on Thursday, October 13, 2011 will be Dr. Charles Sophy, a board certified psychiatrist specializing in adolescence. Dr. Sophy will be addressing the possibility of Michael Jackson's oldest son, Prince, being called by the prosecution as a rebuttal witness.
Article continues below advertisement