Missing Cat Found 5 Years Later, 1,600 Miles Away!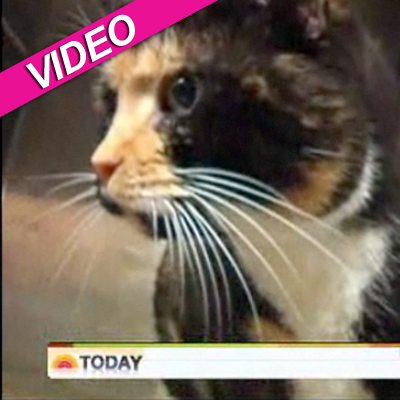 By Amber Goodhand - RadarOnline.com Reporter
A calico cat named Willow has been safely returned to her owners after being missing for five years, RadarOnline.com has learned.
Willow disappeared from Jamie Squires' Broomfield, Colorado home in the Rocky Mountains and was found on Wednesday -- 1,600 miles away on a Manhattan street in New York!
If you're wondering how she was correctly identified after all that time, a microchip was implanted in her when she was a kitten and when NYC's animal rescue and shelter system ran it, they called the Squires.
Article continues below advertisement
"To be honest, there are tons of coyotes around here, and owls," Squires said. "She was just a little thing, five and a half pounds. We put out the 'Lost Cat' posters and the Craigslist thing, but we actually thought she'd been eaten by coyotes."
Jamie and her husband Chris were "shocked and astounded" when they'd heard Willow was discovered safe and sound on East 20th Street by a man who took her to the shelter.
"All our pets are microchipped," Squires said. "If I could microchip my kids, I would."
Willow remained in good health during her five years away from the Squires, but they may never know how she spent her time or how she got all the way out to New York.
Transportation of Willow back to her home in Colorado is expected to take a couple weeks.
"The kids can't wait to see her," Squires said. "And we still have her little Christmas stocking."