Exclusive
Baby Chimp Feeds Tiger Cub - Be Prepared For Unadorned Adorableness!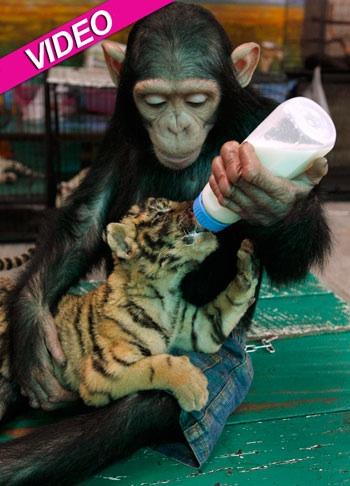 You've been warned - you are about to encounter absolute cuteness overload.
There's a video going viral and it will melt the heart of even the most hardened badass!
A little baby chimp, dressed in denim shorts, shows off her maternal side as she feeds an orphaned baby tiger from a milk bottle.
Lovingly cradling the tiger the chimp makes sure her charge gets a full feeding before then spending some quality time playing around with the little cat.
Article continues below advertisement
The tiger cub was separated from her mother following a hurricane and is now being cared for by the baby chimp, named China.
Everyone say AWWWWWW!
Watch China the chimp feed the tiger cub below.