Ice-T, Coco & Spartacus The Bulldog Slog Through The TSA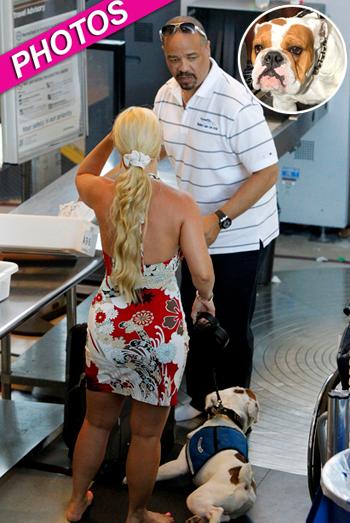 We've all been there -- fumbling to get your shoes back on, rushing through the terminal, trying to make it onto the plane before it takes off the tarmac.
And that was the case for Ice-T, Coco and their English bulldog Spartacus on Thursday, as the trio hightailed it through LAX Airport to make a flight back to their native New Jersey.
The 53-year-old Law & Order: SVU star, clad in a white polo shirt and black pants, helped guide the dog through security. At one point it seemed touch and go as to whether they would make their flight, as Ice-T had to spend time gently coaxing stubborn but adorable Spartacus to walk through the metal detector.
Article continues below advertisement