Kobe Bryant To Play Ball In Italy During NBA Lockout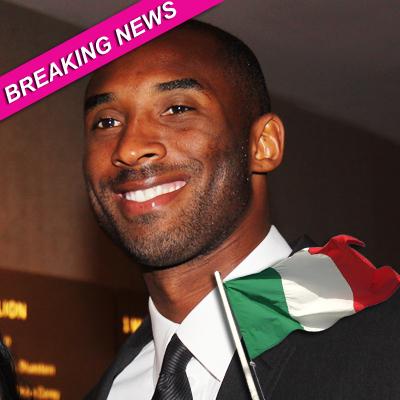 Ciao, Kobe!
Los Angeles Laker superstar Kobe Bryant will play ball in Italy during the NBA lockout, RadarOnline.com is reporting.
Italian club Virtus Bologna announced Friday that it has reached a verbal agreement with Bryant, 33, for him to play about ten games in Italy during the lockout.
"We have reached an economic deal," Virtus president Claudio Sabatini told a local radio station. "There's still some things to arrange but at this point I'm very optimistic. I would say it's 95 percent done."
Article continues below advertisement
Los Angeles Laker Andrew Bynum Allegedly Caught In Handicapped Parking Scandal
A source close to the negotiations told The Associated Press that the sides have settled on a $3 million contract for the opening 40 days of the Italian league season.
Bryant -- who lived in Italy between the ages of six and 13 -- had been in the country for sponsor appearances during the past two days, but was flying back to the U.S. for labor talks with the NBA on Friday.
He's expected to get a work visa and return to Italy next week.
Kobe Bryant Seeks Temporary Restraining Order; Claims Company Selling Fake Memorabilia
"Kobe should be in Bologna by Wednesday or Thursday with his visa in hand for medical visits and then we can deposit the contract with the league," Sabatini said. "I want to make clear that right now there are still no signatures. We've got to write the contract, which will then be read over and over again."