Exclusive
Jonah Shacknai Request To Re-Examine Rebecca Zahau Case Refused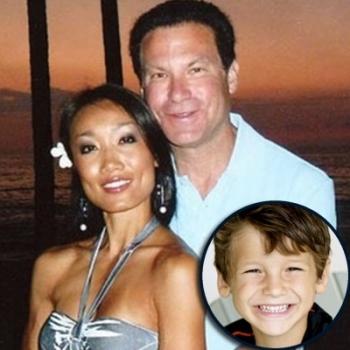 By Jen Heger - RadarOnline.com Legal Editor
California Attorney General Kamala Harris has formally denied Jonah Shacknai's request for the office to re-examine the deaths of his girlfriend, Rebecca Zahau, and son, Max, RadarOnline.com is exclusively reporting.
Rebecca's nude body was found hanging from a balcony at Jonah's Coronado mansion, two days after Max was found unconscious at the base of the stairs. Cops ruled Rebecca's death a suicide, something her family vehemently disagrees with.
Article continues below advertisement
EXCLUSIVE DOCUMENT: Read Attorney General's letter Refusing To Re-Examine Rebecca Zahau Case
In a letter from Kamala Harris' office to Jonah Shacknai, obtained by RadarOnline.com, the AG states: "Your letter requests an inquiry into the investigation that was conducted by the San Diego Sheriff's Office. The California Department of Justice would review a local investigation under very narrow circumstances. Some of the factors that are considered before committing the state's scarce resources include whether a clear conflict of interest exists, whether local law enforcement agency has requested assistance, whether local investigative resources have been exhausted, and whether there are allegations of gross malfeasance by the investigative agency. Based on a review of your request, we must decline your invitation to review this investigation at this time."
It's a stunning development because San Diego Sheriff Bill Gore publicly stated that Adam Shacknai had passed a lie detector test, but as RadarOnline.com previously reported, he didn't pass the test -- Paul Redden, who gave Adam the polygraph test, said the results were inconclusive.
Redden recommended that Adam be re-tested, but cops never gave him another test. Redden also told RadarOnline.com that Adam Shacknai was the only person he gave a polygraph test to in connection with the Zahau death case.
Article continues below advertisement
Jonah Shacknai released a statement Thursday in response to the AG's letter: "I would like to thank Attorney General Harris for her condolences and consideration of my request to evaluate this matter. I respect and accept the determination of the chief law enforcement authority in the State of California that the circumstances of this investigation do not warrant further review by the Attorney General at this time.
"Given the unusual facts of this tragedy, I understand that Rebecca's family and others continue to have questions. If at any time there is new substantive evidence bearing on this case, it should be presented, not in tabloid form to fuel rumor and innuendo, but rather to appropriate law enforcement authorities who may determine whether further investigation is warranted. I continue to pray Max and Rebecca are now at peace, and that all of us devastated by their losses will be permitted to continue to grieve privately as we struggle to achieve some peace and closure."