Exclusive
Renowned Polygrapher: Jonah Shacknai's Brother Needs To Take Another Lie Detector Test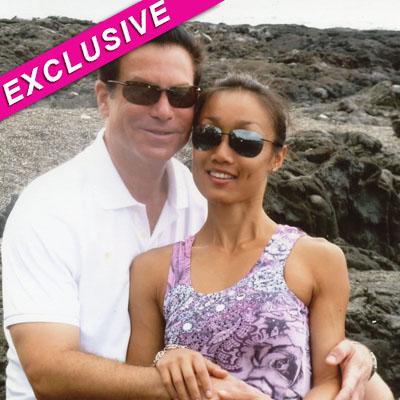 Adam Shacknai needs to be given another lie detector test in connection with the death case involving Rebecca Zahau, according to famed polygraph expert Jack Tramarco, RadarOnline.come is exclusively reporting.
Adam's billionaire brother Jonah Shacknai was dating Rebecca Zahau, who was found nude, and hanging from a balcony at the Medicis' CEO's mansion in Coronado, a wealthy suburb of San Diego. Cops contend that Rebecca killed herself.
Article continues below advertisement
Rebecca's family vehemently disagrees with the San Diego Sheriff's Department's conclusion that she committed suicide and are pushing for the investigation to be reopened.
Rebecca's naked body was found hanging from the balcony at her boyfriend's mansion just two days after his son, Max, 6, was found unconscious at the base of the stairs. Max later died from his injuries.
On July 15, 2011, Adam Shacknai was given a lie detector test. Search warrants that were unsealed by a San Diego judge reveal, that "Detective Lebitski and Detective Hillen facilitated a polygraph examination of Adam Shacknai with Polygrapher Paul Redden. Redden said based on the analysis of the polygraph charts he couldn't draw a conclusion, but felt Adam was being truthful during the examination."
Jack Trimarco -- an ex-FBI agent that ran the polygraph division for the bureau in Los Angeles and recently conducted the polygraph that proved that Giovanni Ramirez didn't beat San Francisco Giants fan Bryan Stow at Dodger Stadium -- says another lie detector test needs to be given to Adam Shacknai.
"For someone with Paul Redden's credentials and reputation, to say that he wasn't able to draw a conclusion, but FELT Adam Shacknai was telling the truth, simply isn't acceptable. Polygraphers don't let emotions or gut feeling or observations to include body language, and verbalizations taint the results," Trimarco says.
Article continues below advertisement
Jonah Shacknai Requests Re-Examination Into Rebecca Zahau And Max's Deaths
Trimarco routinely works with law enforcement to conduct lie detector tests. Trimarco said he would be willing to conduct another polygraph test of Adam Shacknai, and any other witnesses in the investigation.
"If the test is inconclusive, as it was in this case, you state that you have no opinion, period, end of discussion. This means you run another test, with new questions. Polygraphers aren't trained to judge people's feelings, it's just not something we do, or have the capability of doing. Adam Shacknai needs to be given another polygraph test," Trimarco says.