Jonah Shacknai Requests Re-Examination Into Rebecca Zahau And Max's Deaths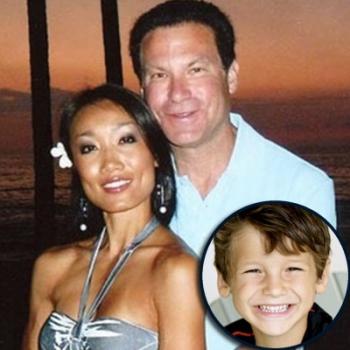 The investigation into the deaths of Rebecca Zahau and Max Shacknai has taken some incredible twists and turns over the past six weeks and now grieving boyfriend and father, Jonah Shacknai, has sent a request to the California attorney general asking that the inquiry be re-examined in both cases, RadarOnline.com has learned.
In a letter sent by Shacknai to the attorney general on Monday, the billionaire wrote that further investigation would be beneficial in, "bringing some clarity, dignity, and ultimately closure to the devastating deaths," reported ABCNews.com.
Article continues below advertisement
"The circumstances of Rebecca's suicide were so unusual and upsetting that it was difficult to accept the hard facts that were presented," he went on to write.
"I pray Max and Rebecca are now at peace and I hope you might be able to help the rest of us ... achieve some peace and closure," Shacknai wrote.
As RadarOnline.com previously reported, Rebecca's naked body was found hanging from the balcony of Shacknai's mansion in Coronado, CA. (a suburb of San Diego), on July 13, two days after his son, Max, 6, was found unconscious at the base of the stairs. Max later died from his injuries.
Rebecca was babysitting Max at the time of his fall, investigators ruled her death as a suicide stating that she was riddled with guilt and knew he was going to die. Max's death was ruled an accident.
A mysterious message that was found written on the guest room door near Rebecca's body that read: "She Saved Him Can You Save Her," is one of the many mystifying details in the case, along with the fact that her hands and feet were bound with red rope and she was nude. She was also gagged and there was blood on her body and she suffered hemorrhages.
Article continues below advertisement
DOCUMENTS: Read The Docs on RadarOnline.com
Shacknai's surprising letter to the attorney general came after Rebecca's family publicly questioned the ruling of suicide.
"It doesn't add up from day one," her sister, Mary Zahau told Good Morning America. "It seemed like from the beginning that a lot of things were ignored."
When asked if she thought her sister was murdered, Mary replied, "Yes."
"She would not hurt anybody, even herself."