Exclusive
Adam Shacknai Polygrapher Recommended Another Lie Detector Test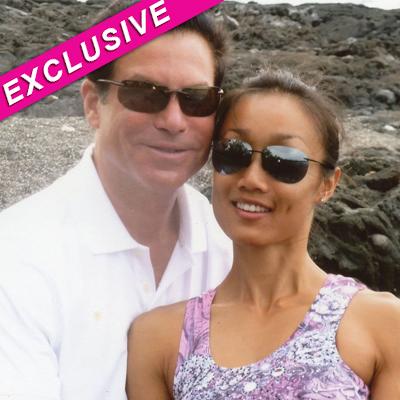 The polygrapher that gave Adam Shacknai his lie detector test, tells RadarOnline.com exclusively, that the results of the test were inconclusive, and that he recommended to the San Diego Sheriff's Department that another test be given.
Adam's billionaire brother Jonah Shacknai was dating Rebecca Zahau, who was found nude, and hanging from a balcony at the Medicis' CEO's mansion in Coronado, a wealthy suburb of San Diego.
Article continues below advertisement
Cops contend that Rebecca killed herself. Rebecca's family vehemently disagrees with the San Diego Sheriff's Department's conclusion that she committed suicide and are pushing for the investigation to be reopened.
Rebecca's body was found just two days after Jonah's son, Max, 6, was found unconscious at the base of the stairs, while under Rebecca's care. Max later died from his injuries.
On July 15, 2011, Adam Shacknai was given a lie detector test. Search warrants that were unsealed by a San Diego judge reveal, that: "Detective Lebitski and Detective Hillen facilitated a polygraph examination of Adam Shacknai with Polygrapher Paul Redden. Redden said based on the analysis of the polygraph charts he couldn't draw a conclusion, but felt Adam was being truthful during the examination."
However, Paul Redden tells RadarOnline.com exclusively: "The test results from the polygraph that I gave Adam Shacknai were inconclusive, therefore, I wasn't able to form an analysis from the results of the polygraph test. Adam did not necessarily pass or fail the test. Whenever I deal with an inconclusive result, I always recommend a follow-up test. I have never been asked to do a follow-up test for Adam Shacknai.
Article continues below advertisement
"I was more inclined than not to believe that Adam Shacknai had nothing to do with Rebecca's death. I have worked with the San Diego Sheriff's Department for a number of years, and have the utmost respect for the department, and their work in this case," Redden says.
Law enforcement officials stated at the press conference that Adam Shacknai had passed the polygraph test.
When contacted for comment, Jan Caldwell, Public Affairs Director for the San Diego Sheriff's Department said: "We put our evidence out there already, and we have no further comment. We won't be talking to RadarOnline, so don't waste your time calling us anymore," and then promptly hung up the phone.