Exclusive
Dr. Conrad Murray Has Lost Weight, Extremely Concerned About Fair Trial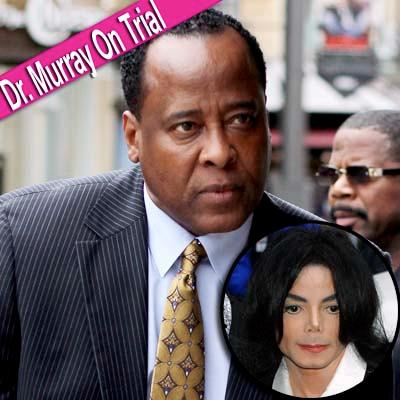 As opening statements begin Tuesday morning in the involuntary manslaughter trial against Dr. Conrad Murray in connection with the death of Michael Jackson, RadarOnline.com has exclusively learned that the cardiologist has lost weight, and is extremely concerned about his right to a fair trial.
Dr. Murray, if convicted, could face up to four years behind bars, and has already lost about 10-15 pounds in the last few months, a source close to the situation says.
Article continues below advertisement
"With the trial beginning, Dr. Murray is having trouble eating and sleeping. Dr. Murray is deeply religious, and his faith is the one thing that seems to be sustaining him right now," the source tells RadarOnline.com.
Judge Michael Pastor didn't impose any time restrictions on opening arguments, which are scheduled to begin at Tuesday at 8:30am PT in downtown Los Angeles. The first witness the prosecution will call is Kenny Ortega, the choreographer for Michael Jackson's This Is It ill-feted tour, Sandi Gibbons, spokesperson for the Los Angeles County District Attorney's Office tells RadarOnline.com: "Kenny Ortega will be the first witness called, followed by Paul Gongaware (AEG CEO)."
Ortega was also the first witness called during Dr. Murray's preliminary hearing. The source says that Ortega's testimony will cover his growing concern about Michael's health during rehearsals.
"There were days that Michael would cancel rehearsals, or show up extremely late. Deputy District Attorney David Walgren will specifically focus on a meeting that Ortega had at Michael Jackson's house on June 20, 2009, in which Dr. Murray was present. At that meeting, Kenny expressed grave concern for Michael's health. Dr. Murray's reaction during that meeting will be of particular interest to the jury," the source reveals.
MORE ON:
Celebrity Justice
Article continues below advertisement