Jury Will Be Chosen Friday In The Trial Of Dr. Conrad Murray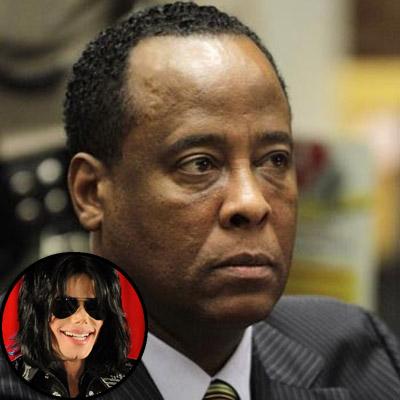 by RadarOnline.com Staff
A jury of 12 persons (plus alternates) will be chosen Friday in the highly anticipated trial of Dr. Conrad Murray, Michael Jackson's live-in physician at the time of his death.
Despite the fact that there are approximately 145 potential jurors in the pool, the process of whittling the panel down to only 12 is expected to take only a short amount of time.
The potential jurors are well known to both sides, thanks to what the judge in the case has called "the most complete questionnaire ever" -- 32 pages of questions about their background, job history, views of Jackson and exposure to the media coverage involving his shocking 2009 death.
Article continues below advertisement
Because the questionnaire is so detailed, Los Angeles Superior Court Judge Michael Pastor has said he will allow attorneys only half the normally allotted time to question the potential jurors as a group in court.
With less than a minute per potential juror, lawyers are likely to have decided beforehand "whether they want to keep them or get rid of them," Richard Hirschorn, a veteran Texas jury consultant, told the Los Angeles Times.
Dr. Conrad Murray will be in court Friday, as the jury is selected.
The Houston-based doctor -- who will testify in his own defense -- was present at King of Pop's rented Holmsby Hills mansion when he unexpectedly died at 50 on June 25, 2009.
Jackson's official cause of death was deemed acute intoxication of a powerful anesthetic complicated by other sedatives.
Prosecutors claim Jackson died from a lethal dose of Propofol, a strong anesthetic which Murray's admitted to administering to Jackson to help him sleep. Murray's attorneys counter that Jackson might have drank or injected himself with the deadly dose while the doctor -- who'd just given him a dose -- was out of the room.
Article continues below advertisement