Exclusive
Dr. Conrad Murray Could Serve No Time In Jail If Convicted, Says Famed Lawyer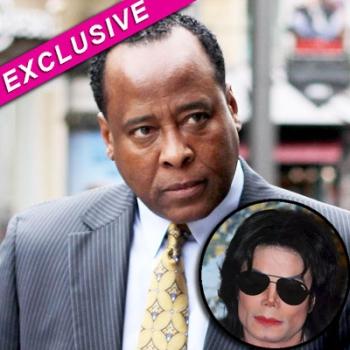 With the trial of Dr. Conrad Murray set to begin in just a few days, RadarOnline.com has exclusively learned that even if the cardiologist is convicted of involuntary manslaughter in the death of superstar Michael Jackson, he may not spend any time in jail at all.
And perhaps even more shocking, with the overcrowding problem in the Los Angeles area prison facilities, if he does go to jail, Murray could serve only one year in a county jail, rather than in a state prison.
Article continues below advertisement
Jackson died on June 25, 2009, of acute Propofol intoxication. Dr. Murray has admitted to giving the King of Pop the powerful anesthetic, but he denies giving him the fatal dose that ended his life.
Famed Hollywood attorney Mark Geragos tells RadarOnline.com that if Dr. Murray is convicted of the involuntary manslaughter charge, "he could absolutely avoid state prison, and Judge Michael Pastor could sentence him to either straight probation, meaning he will serve no time at all, or to serve his sentence in a Los Angeles County jail. Judge Pastor has the sole discretion of how to sentence Dr. Murray if he is convicted."
Geragos, who was a part of the criminal defense team that represented Michael Jackson in his 2005 molestation case, of which the King of Pop was acquitted, says that since there was no weapon such as a gun, or a knife involved in the cause of death, "Judge Pastor would be able to send Dr. Murray to a county jail. The District Attorney could oppose a sentence that didn't include state prison, but that is all they can do. Dr. Murray is facing four years maximum if he is convicted."
MORE ON:
Celebrity Justice
Article continues below advertisement
Los Angeles County jails are notoriously overcrowded, and most inmates only serve about 25% of their actual sentence, which would mean that Dr. Murray could be looking at just one year in a county jail if sentenced to the maximum under the law.
"The Sheriff would have the final determination about what percentage of time Dr. Murray would serve if he was sentenced to county jail. The judge has absolutely no control over the jails," Geragos reveals. "Dr. Murray will be acquitted or convicted with jury selection."