Jury Selection Begins Today In Trial Of Dr. Conrad Murray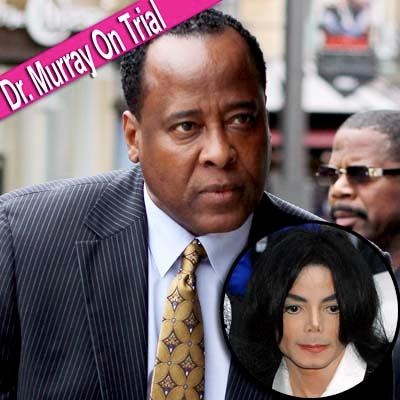 By Adam S. Levy - RadarOnline.com Staff Writer
The involuntary manslaughter trial of Dr. Conrad Murray, Michael Jackson's live-in physician at the time of his death, begins with jury selection in Los Angeles on Thursday.
About 160 people will be considered for a spot on the jury, which will not be sequestered. The candidates will respond to a 30-page questionnaire about their familiarity with the case, as well as their opinions on the late King of Pop and Murray. After reviewing the materials, lawyers for the prosecution and defense will be able to ask the potential jurors questions beginning September 23.
Article continues below advertisement
The selection process began earlier this year, but was halted in May after Superior Court Judge Michael Pastor granted Murray's legal team more time to get their case in order.
The Houston-based doctor -- who will testify in his own defense in the trial -- was present at King of Pop's rented Holmsby Hills mansion when he unexpectedly died at 50 on June 25, 2009.
Jackson's official cause of death was deemed acute intoxication of a powerful anesthetic complicated by other sedatives.
Prosecutors claim Jackson died from a lethal dose of Propofol, a strong anesthetic which Murray's admitted to administering to Jackson to help him sleep. Murray's attorneys counter that Jackson might have drank or injected himself with the deadly dose while the doctor -- who'd just given him a dose -- was out of the room.
If convicted, Murray faces up to four years in prison, as well as losing his medical license.