Exclusive
Dr. Conrad Murray Dealt Crushing Blow In Upcoming Michael Jackson Trial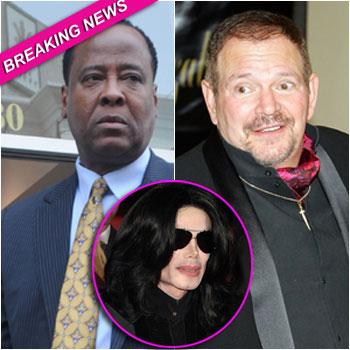 By Jen Heger - RadarOnline.com Legal Editor
Dr. Conrad Murray's criminal defense team has been dealt a crushing blow when the judge presiding over his involuntary manslaughter trial, ruled that Michael Jackson's dermatologist and long time friend, Dr. Arnold Klein won't be allowed to testify.
Dr. Murray wasn't in court for the pre-trial hearing on Monday in Los Angeles.
Judge Michael Pastor agreed with the Los Angeles County District Attorney's Office -- which opposed the defense's attempt to call Dr. Klein as a witness in the trial.
Article continues below advertisement
Judge Pastor stated that Dr. Klein's testimony isn't relevant to the case, and that it could confuse the jury.
"Dr. Murray's lawyers were planning on asking Dr. Klein about Demerol that he allegedly prescribed to Michael Jackson in the days before he died. The defense was going to contend that Dr. Murray didn't know that Dr. Klein was giving Michael Jackson Demerol, at the same time he was giving him Propofol, to sleep," a source close to the case tells RadarOnline.com.
Judge Pastor also ruled that no testimony would be allowed regarding past allegations of child abuse and molestation involving Michael Jackson.
However, the two doctors that gave Michael Jackson Propofol in medical settings will be allowed to testify at the trial. The singer's former nurse Cherylin Lee will also testify and in documents filed by Murray's high powered defense attorney Nareg Gourjian, they claim she will discuss Michael asking her for Propofol on April 19, 2009, just two months before he died.