Exclusive
He Ain't That Bad! Michael Jackson's Doc Cares For Fellow Flyer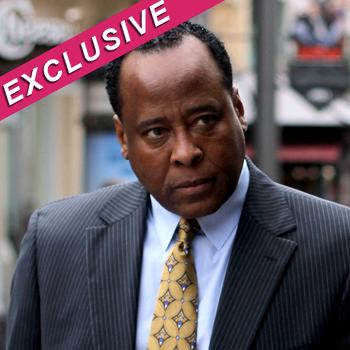 Dr. Conrad Murray provided attention to a fellow passenger on a Delta Airlines flight Sunday morning, RadarOnline.com is exclusively reporting.
Dr. Murray, who is facing a charge of involuntary manslaughter in the 2009 death of Michael Jackson, was on a flight from San Francisco for Minneapolis.
The flight was half-way there when the captain announced over the p.a. system that a passenger needed medical attention, and asked if a doctor or nurse was on board.
Article continues below advertisement
Dr. Murray, who's alleged to have injected the Billy Jean singer with turned out to be a lethal dose of drugs moments before his death, quickly jumped into action, an eyewitness on the plane tells RadarOnline.com.
"Dr. Murray assisted a man who appeared to be in his 40's, who was dizzy, clammy, and a little disoriented," the witness says.
"Dr. Murray and another physician who was on board both helped to stabilize the man who was traveling with his family. The captain of the plane decided against making an emergency landing, and the flight landed as scheduled in Minneapolis. The man was met by paramedics, and he was checked out. It was decided he didn't require further medical attention."
The passenger didn't recognize Dr. Murray, our eyewitness tells us. "But he was recognized by other people on the plane who were staring at him,"
This is the second time that Dr. Murray has helped assisted with a passenger seeking medical attention on a plane. Last May, Dr. Murray was on a US Airways flight when he treated a woman that had fainted.
Calls to Dr. Murray's camp seeking comment weren't immediately returned.