Exclusive
Dr. Conrad Murray WILL Take The Stand In Michael Jackson Death Trial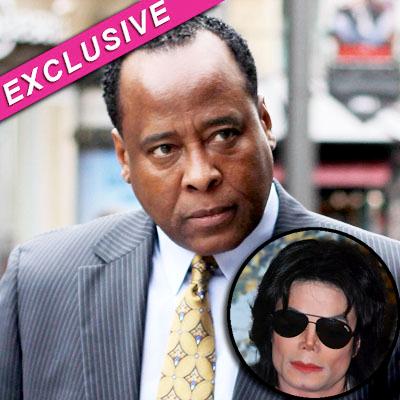 UPDATE: A California Appeals court has just denied Dr. Murray's defense team motion to have the jury sequestered. Jury selection will begin Thursday in Los Angeles.
Dr. Conrad Murray will take the stand in a desperate bid to beat involuntary manslaughter charges, Star magazine is exclusively reporting.
The embattled doctor is charged in connection with the 2009 death of his former patient, King of Pop, Michael Jackson.
Article continues below advertisement
Murray had originally planned to point the finger at Jackson's dermatologist, Dr. Arnold Klein, claiming he got the singer hooked on Demerol and other powerful narcotics.
But, just days before the start of the September 8 trial, an LA judge ruled that Klein could not be called to testify — thereby blowing a hole in Murray's defense and forcing him to take the stand himself.
"Dr. Murray is, naturally, devastated," his lawyer, Edward Chernoff, told Star in an exclusive interview about not being able to call Dr. Klein as a witness.