Exclusive
Dr. Conrad Murray's Lawyers Appeal Judge's Decision Not To Sequester Jury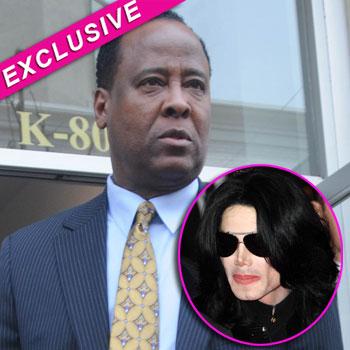 By Jen Heger - Radar Legal Editor and Alexis Tereszcuk - Radar Senior Reporter
Dr. Conrad Murray's criminal defense team has just filed an appeal of the judge's decision not to sequester the jury in his upcoming trial RadarOnline.com has exclusively learned.
Dr. Murray will be tried for involuntary manslaughter in the death of superstar Michael Jackson, who was under his care when he passed away in 2009.
Article continues below advertisement
Notice was given to Judge Michael Pastor of the appeal on Friday afternoon. A source connected to the case told RadarOnline.com: "It is absolutely essential that this jury be sequestered to ensure Dr. Murray's right to a fair trial is guaranteed."
The decision not to sequester the jury was made at a pre-trial hearing on August 25 as Murray's defense team vehemently argued that Dr. Murray's right to a fair trial would be compromised if the jury was not sequestered.
The judge said that the cost to sequester the jury would exceed over $500,000, and that juries that are sequestered often feel like inmates themselves, and are emotionally cut-off from their families.
Judge Pastor said he would admonish the jury to not watch or read any coverage about the case once the jury was formally impaneled. The DA's office didn't think the jury should be sequestered either. The defense stated in their original motion filed in August that the cost of not sequestering the jury could result in a mistrial at any point because of an increased risk of juror misconduct, which would result in a new trial.