Exclusive
LaToya Jackson Released From Hospital After 'Excruciating' Incident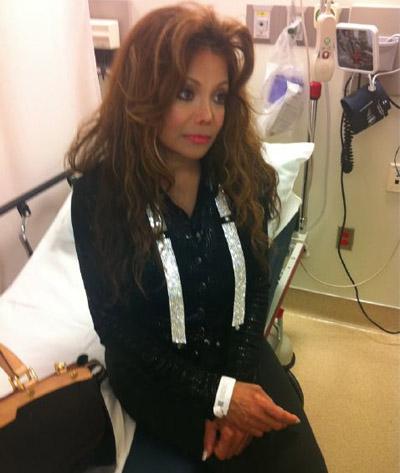 LaToya Jackson was released from Cedars-Sinai Hospital in Los Angeles Wednesday, after she suffered infection-like symptoms on her left hand following a trip to the nail salon.
The 55-year-old sister of the late Michael Jackson tweeted to more than 74,000 followers: "At Cedars-Sinai Hospital N BH. Woke up in unbearable pain! Index finger on my left hand is completely swollen & on fire"
Article continues below advertisement
"Had my nails done, I wonder if that has anything to do with it?" she wrote. (This is a plausible explanation for what triggered the pain, as she could have suffered a bad reaction to the chemicals/procedures involved in getting one's nails done.)
Michael Jackson Through The Years
"I'm not 1 to go 2 the hospital 4 anything but this pain is so excruciating!" the Celebrity Apprentice alum wrote.
After thanking her followers for their sympathetic outpouring, LaToya said she "left the hospital," but was still in pain.