Katherine Jackson's Attorneys Seeking $350,000 From Michael's Estate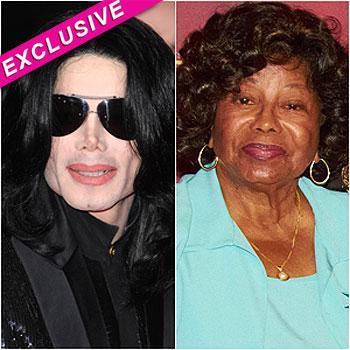 - RadarOnline.com Senior Reporter
Katherine Jackson's former attorneys are continuing their legal battle against her son's estate and in their latest filing, have asked the court to award them $350,000 for costs and fees they say were run up in the days immediately following Michael's death in 2009.
In the court documents obtained by RadarOnline.com, the fees and costs the firm of Rosenfeld, Meyer & Susman are requesting are termed "reasonable under the circumstances," of Katherine briefly taking control of Michael's estate, and even include $18,000 incurred in connection with Michael's funeral!
Article continues below advertisement
The breakdown of the fees are listed in the documents:
$18,070.00 Petition for Payment of Funeral Expenses
$40,613.61 for Appointment of Mrs. Jackson as Special Administrator
$58,939.61 Petition Confirming Ability to Challenge Personal Representatives
$231,575.21 Negotiations with Subsequent Special Administrators and Their Council, Including Review of Contractual Arrangements
Read The 17-Page Legal Document Here
The lawyers claim they "arranged on very short notice for the payment by the Decedent's estate of the Decedent's funeral and burial expenses which allowed the interment of his remains to take place as scheduled."
Jury selection beings on September 8 for Dr. Conrad Murray, who is going to stand trial for involuntary manslaughter in the death of Michael Jackson, who passed away on June 25, 2009.
RELATED STORIES: