RADAR LIVE: Michael Jackson Death Trial: Talkback, News & Opinion Live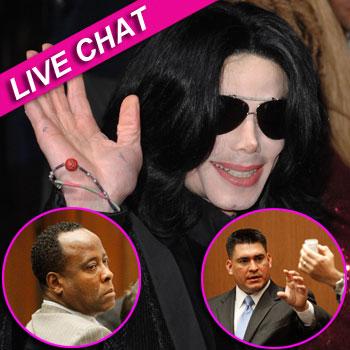 RadarOnline.com is broadcasting LIVE during the lunch break of the Trial of the Century -- the People Vs. Dr. Conrad Murray.
Click here to listen live, starting at 12:30 p.m. PST and 3:30 p.m. EST.
Alberto Alvarez, a member of Michael Jackson's security team, who made the 911 call, has been the only witness on the stand today.
Joining us to talk about the latest developments is Mark Geragos, who worked with Michael Jackson during his 2005 molestation case.
Article continues below advertisement