Exclusive
Michael Jackson's Security Guard 'Just Wants To Tell The Truth'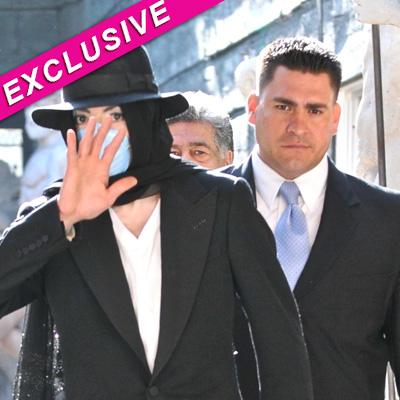 The security guard that was summoned to the bedroom by Dr. Conrad Murray, as Michael Jackson's body appeared lifeless on the bed, is telling close friends that he just wants to tell the truth, RadarOnline.com is exclusively reporting.
The guard, Alberto Alvarez, is the first witness that will be called by the prosecution on Thursday morning. Once again, RadarOnline.com will live stream the trial, starting at 8:45am PT/11:45am ET.
Article continues below advertisement
Alvarez was with Dr. Murray in the crucial moments before the ambulance arrived for Michael Jackson. On Wednesday, Deputy District Attorney Dave Walgren told jurors that Dr. Murray instructed Alvarez to help him put Propofol bottles in sacks before he called 911.
"Alberto has maintained his silence throughout the investigation. He had numerous offers to sell his story, but he never did," a source close to the situation tells RadarOnline.com exclusively.
"Alberto maintained his loyalty to Michael Jackson and his children, even after he died. Alberto is very, very loyal, and he will get up on the stand and finally be able to tell the world what really happened on that tragic day. Alberto just wants to tell the truth."
Log on to RadarOnline.com throughout the day for the latest developments in the trial of Dr. Conrad Murray.
RELATED STORIES:
Dr. Conrad Murray Trial Recap: MJ's Assistant 'I Was Never Told To Call 911'