Brad Pitt: Jennifer Aniston Comments Misinterpreted, She 'Remains My Friend'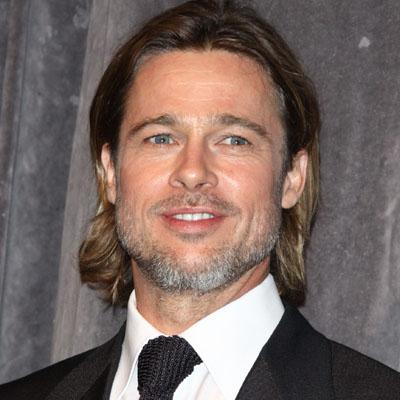 By Adam S. Levy - Radar Staff Writer
Brad Pitt said his comments about being bored during the 90s -- and inference his marriage to Jennifer Aniston had something to do with it -- were misinterpreted, putting the heat on himself in a statement released to RadarOnline.com late Thursday.
"It grieves me that this was interpreted this way," the Se7en star said. "Jen is an incredibly giving, loving, and hilarious woman who remains my friend. It is an important relationship I value greatly.
Article continues below advertisement
"The point I was trying to make is not that Jen was dull, but that I was becoming dull to myself – and that, I am responsible for."
Pitt made the controversial comments in this weekend's edition of Parade magazine, saying, "I spent the '90s trying to hide out, trying to duck the full celebrity cacophony ... I started to get sick of myself sitting on a couch, holding a joint, hiding out. It started feeling pathetic. It became very clear to me that I was intent on trying to find a movie about an interesting life, but I wasn't living an interesting life myself.
"I think that my marriage to actress Jennifer Aniston had something to do with it. Trying to pretend the marriage was something that it wasn't."
Brad famously left Aniston in 2005 after four years of marriage to be with his Mr. & Mrs. Smith co-star, and current partner, Angelina Jolie.
Pitt plays genius Oakland Athletics G.M. Billy Beane in the upcoming biopic Moneyball, which hits theaters on Friday, September 23; Parade hits newsstands Sunday.