Exclusive
Brad Pitt Is A Real-Life Superhero!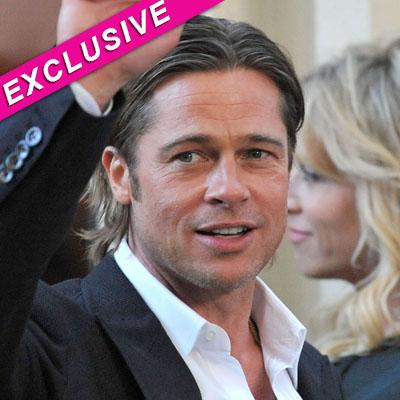 Since Brad Pitt's recent rescue of an extra on the set of World War Z, the 47-year-old superstar is being hailed as a hero. And, now, Star magazine reveals that the big-screen stud has a history of coming to the rescue!
While filming the apocalyptic action flick in Scotland on August 24, Brad jumped into action when a woman slipped in a stampede, saving her from being trampled in the street.
Article continues below advertisement
"He didn't have time to speak to her because it was mid shoot," an eyewitness recalled. "But she said afterward how grateful she was."
Just two months earlier, Brad had come to the aid of another damsel in distress.
"I got a cramp in my back and couldn't straighten myself," actress Katinka Egres tells Star. "Brad called a medic and insisted on me being examined."
Now, she has some words for her knight in shining armor. "Thank you again for your kindness and attentiveness," she says.