Exclusive
Redmond O'Neal Arrested On Narcotics Charges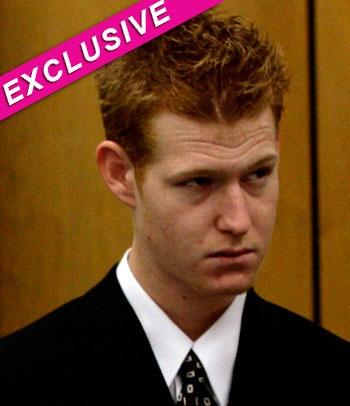 By Jen Heger - RadarOnline.com Legal Editor
Redmond O'Neal was arrested in Santa Monica Tuesday in connection with narcotics, RadarOnline.com has exclusively learned.
Police saw O'Neal run a red light, and pulled him over. Upon inspection of his automobile, officers found heroin in the vehicle.
He was being held with no bail, police said.
"At approximately 8.45am a motor officer observed an argument at a store on Lincoln corner of Michigan," a police spokesperson tells RadarOnline.com. "O'Neal was one of those involved in the argument."
Article continues below advertisement
"The officer then watched as he got into his vehicle. He proceeded to go north bound on Lincoln before turning west bound on Olympic, it was at this time the officer observed him going through the red turn arrow.
"The officer stopped him for the traffic violation.
"A search of his vehicle was done and narcotics were recovered."
Redmond has not yet been booked but is in the process of being booked and is currently in police custody.
The red-headed 26-year-old is less than a year removed from graduating from a court-ordered treatment program that he was forced to attend for a pair of drug-related offenses.
The long-troubled son of Ryan O'Neal and the late Farrah Fawcett said he was clean last year after a litany of drug-related arrests marred his mother's final months, as he was shackled for his final visit with Fawcett.
O'Neal remains on probation for a 2009 incident in which he brought narcotics onto the grounds of a jail facility.