Ryan O'Neal Sued Over Missing Andy Warhol Portrait Of Farrah Fawcett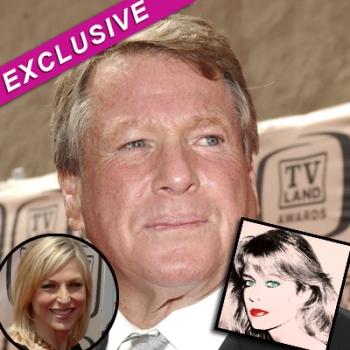 By Dylan Howard - Senior Executive Editor, Star magazine
Ryan O'Neal was slapped with a lawsuit on Friday in an attempt by the University of Texas to seize a portrait of Farrah Fawcett by famed artist Andy Warhol.
The stunning development follows Star magazine's exclusive report on June 22, detailing how the "lost" Warhol - said to be worth up to $30 million - was hanging above O'Neal's bed in his beachfront Malibu mansion.
Article continues below advertisement
But O'Neal insists the suit is without merit.
Ryan's spokesperson Arnold Robinson of Rogers & Cowan told Star: "This is a completely ridiculous lawsuit. Ryan's friendship with Andy Warhol began 10 years prior to his meeting Farrah Fawcett. When Ryan inttroduced Farrah to Andy Warhol, he chose to complete two portraits of her, one for Miss Fawcett and one for Mr O'neal. Mr O'Neal looks forward to being completely vindicated in the courts."
Fawcett, who lost her battle with anal cancer two years ago this week, notoriously left nothing to her on-again, off-again lover O'Neal in her will.
She bequeathed her extensive and treasured art collection to her alma mater, including two matching Warhol portraits.
However, only one was turned over, as Star first revealed.
The civil suit, filed by the UT System Board of Regents on behalf of the university in federal district court in Los Angeles, asked a court to order O'Neal to turn over the portrait.
Article continues below advertisement
"Obviously, the Warhol is the big-ticket item," Barry Burgdorf, vice chancellor and general counsel for the UT System, told The Statesman.
"He's made it clear in public comments" that he considers it his and intends to keep it, Burgdorf said.
As Star reported exclusively, the University had hired a private investigator as part of its effort to track down the portrait.
But O'Neal led them to the Warhol when he showed it off in the debut episode of O'Neal's OWN reality show, titled 'Ryan & Tatum: The O'Neals'.