Investigators Probe Ryan O'Neal Over Farrah Fawcett's Missing $30M Warhol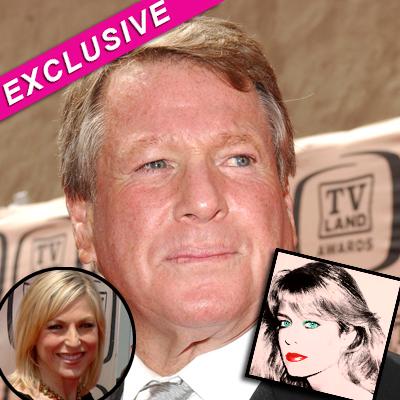 By Dylan Howard - Senior Executive Editor, Star magazine
The University of Texas has hired a private investigator to search for a missing $30 million Warhol portrait of Farrah Fawcett, and they're zeroing in on her former lover Ryan O'Neal.
In her last will and testament, as first published on RadarOnline.com, the late Charlie's Angels star left her extensive and treasured art collection to her alma mater, including two matching Warhol portraits.
Article continues below advertisement
While one was given to the university, the other had been unaccounted for.
However, in the latest issue of Star magazine, on newsstands Wednesday, it's revealed the "lost" Warhol has been inadvertently exposed by Ryan and his estranged daughter Tatum.
Farrah, who lost her battle with anal cancer two years ago this week, notoriously left nothing to Ryan in her will.
But in the debut episode of the pair's OWN reality show, titled Ryan & Tatum: The O'Neals, the Warhol was seen hanging above Ryan's bed in his beachfront Malibu mansion.
What's more, Tatum also unwittingly revealed in her new book that her father had the painting!
"On every wall, there are pictures of us and the rest of the family in our golden days," she wrote in the memoir, Found: A Daughter's Journey Home
"The original poster from Paper Moon, Andy Warhol's portrait of Farrah."
Even before the apparent proof, the university had been suspicious, going as far to hire a top Hollywood private eye to look into the whereabouts of the artwork, Star learned.
Article continues below advertisement
The university also called on to Farrah's ex-lover Greg Lott and friend, the documentary filmmaker Craig Nevius, to help identify the missing artwork.
"Ryan couldn't control Farrah in life, so he's attempting to control her in death," Nevius told Star.
While a rep for Ryan denied the actor had not betrayed Farrah's final wishes, claiming "all of Farrah's wishes expressed in her will have been fulfilled,'' a furious Nevius said: "Now Ryan's got Farrah exactly were he wants her — hanging in his bedroom."