Exclusive
Robyn Gardner Knew The Man Suspected To Be Behind Her Disappearance In Aruba For Years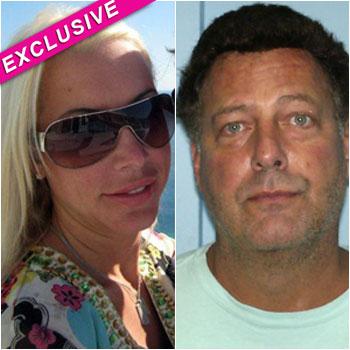 Missing Maryland woman Robyn Gardner did not just pack up and go to Aruba with a man she barely knew. She had actually been friends with prime suspect Gary Giordano for more than two years, a close girlfriend exclusively revealed to RadarOnline.com.
"Their relationship spanned back a long way, they'd known each for a couple of years," Gardner's friend Lianne Delawter told RadarOnline.com in an exclusive interview.
Article continues below advertisement
There have been reports that the pair recently met on an internet dating site and it's been rumored that Giordano may have even paid the pretty blonde to go away with him, but Delawter said that is simply not true.
"They met on Match.com and went out a 'date' but it didn't work out and they stayed friends. It wasn't a date-date, they were never seeing each other."
After losing her job as a dental assistant, 35-year-old Robyn was feeling so sad that when Giordano acted as a knight in shining armor offering to take her away, she jumped at the chance for a Caribbean vacation.
"She was going through a lot of stuff, she was feeling down in the dumps, when you get to a certain age you don't bounce back from things as quickly as when you're younger. It was one of those change your life moments and she wanted to get out of dodge," explained Delawter. "Here comes Gary putting on the charm and offers her a vacation using his Marriott points, and says, 'Lets get away.'
"She wasn't the type of girl to go away with someone she didn't know at all. She was very trusting and always saw the good in someone, saw light where there was darkness, but she wasn't naive. They were just going as friends," said the waitress from Frederick, Maryland. "If this was a Sex and The City plot no one would think it was strange but everyone wants to judge something that isn't there."
Article continues below advertisement
Robyn lied to her boyfriend of two-and-a-half years, Richard Forester, about where she was going though, saying she was off on a family vacation to Orlando rather than Aruba, but that doesn't mean there was anything going on between her and Giordano, according to Delawter.
"Why should Richard know about Gary? Does everyone need to know everything about your life? Sometimes things come up on a need-to-know basis," said her pal, who has known Robyn for eight years and been close friends with her for the past 18 months. "When you are just dating someone and you're not exclusive then I don't feel like I have to tell you everything. Why cause drama when there doesn't need to be?"
Although Lianne wasn't worried when she heard about the trip, Gardner's roommate, Christina Jones, wasn't happy about it. "Christina didn't like the texts that he sent to Robyn when she canceled going on cruise with him earlier in the year," explained their mutual friend. "He got very angry about it. Robyn forgave him but it was very, very upsetting for Christina."
"I wasn't concerned when she said she was going away with him, no one knew this stuff. He had said he had problems with women but explained them away, there were no specific details. I don't think she knew the extent of it, I am sure even Gary's family didn't know. Everyone is shocked."
Article continues below advertisement
Now that Robyn has been missing for since August 2, with Giordano being the last person to be seen with her alive, Lianne definitely thinks that he is involved.
"He has got to be detained until we find her. He's Slim Shady in a shady country. There are so many, 'What ifs?' Unless he speaks or we find Robyn then just we don't know," said Lianne, who hasn't ruled out the chance that Gary sold her friend to traffickers. "You can't describe the pain and anxiety eating away at you just not knowing what happened, either way your friend is hurting," she revealed.