Exclusive
Giuliana Rancic Stands Her Ground In LeAnn Rimes Weight Controversy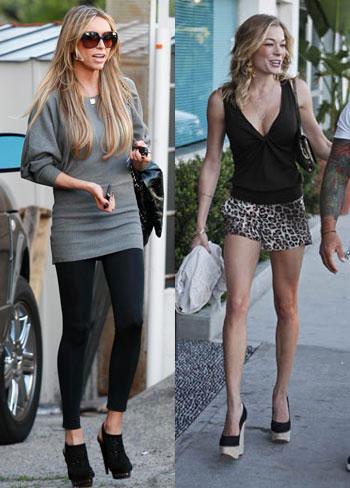 Giuliana Rancic is not one to backpedal.
The super-skinny entertainment journalist, who has come under fire herself for her teeny tiny frame, held firm in her opinion that singer LeAnn Rimes would look better if there was more of her to look at, despite a testy stream of tweets from the singer.
"I don't see anything wrong with pointing out that someone looks good curvier," the Chicago-based stunner told her home network of E! on Wednesday. "There's nothing hotter than a girl with some curves. I wish I was a curvy bombshell! ... trust me!"
Article continues below advertisement
Rimes shot back with a nasty tweet, writing: "@GiulianaRancic hey, we should go to dinner sometime. You get criticized all the time for how small you are. You can see just HOW much I eat and maybe put a stop to this crazy 'shrinking' once and for all."
After challenging Rancic to join her for a workout, Rimes admitted to a follower she didn't "appreciate Rancic's comments."
No harm intended, said Rancic, who reiterated Wednesday that she "didn't mean it as an insult but apparently some people took it the wrong way."
Article continues below advertisement