Exclusive
Dog Eats $10,000 Worth Of Diamonds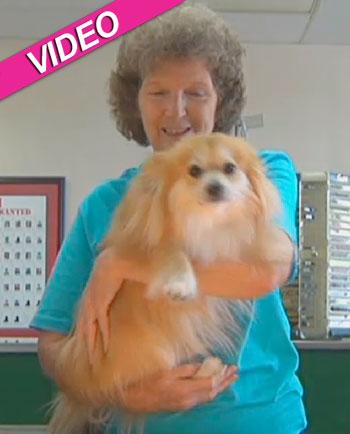 They say diamonds are a girl's best friend, and that seems to be true for dogs too.
A naughty pooch called Honey Bun from Albany, Georgia, had a very expensive dinner recently when he swallowed $10,000 of diamonds, RadarOnline.com has learned.
The cute Pomeranian often walked along the counters of John Ross Jewelers while co-owner Chuck Roberts served customers, but earlier this month Honey Bun inadvertently gobbled up a packet of loose 1-karat diamonds that were lying in a bag.
Article continues below advertisement
The sparklers were meant to be set in jewelry, earrings and pens but instead ended up in Honey Bun's stomach, much to the shock of Roberts, who turned around and noticed that the bag (one of three) was missing.
"(I) looked all over and there weren't no diamonds, so immediately, I knew he'd eaten them," said Roberts, according to MSNBC.com.
While carbon doesn't show up on X-rays, a scan at the vet showed dark spots in the bad dog's belly that had to be the diamonds.