Exclusive
Amy Winehouse Foundation Plans Stalled — Name Already Registered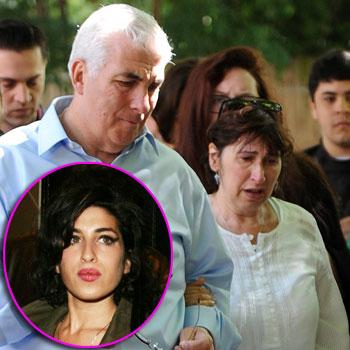 Plans for The Amy Winehouse Foundation have been delayed because someone else has already registered the name, RadarOnline.com has learned.
Mitch Winehouse had planned to set-up the charity in memory of his late daughter, Amy Winehouse – who was found dead at her London home last month aged just 27 – to help young addicts, but has had to postpone establishing the organization after hitting a problem with the registration.
Article continues below advertisement
Mitch said: "Somebody else pinched it off of us before we could get it registered. All these donations which are coming in - we don't know what to do with them at the moment.
"We'll have to hold off for the time being."
However, Mitch insisted the charity will still be going ahead. He told BBC News: "The plan is to help all children - not just rehabilitation, not just substance abuse. It's to help all children in need."
Meanwhile, Amy's ex-husband Blake Fielder-Civil has reportedly told friends he is keen to be involved with the charity as a "roving ambassador".
He is said to have told a pal: "It's what she would have wanted."
However, Mitch, and Amy's mother, Janis are said to be furious at the thought and have told Blake – who is currently serving a 32-month jail sentence for burglary and is accused of being the person who introduced the singer to heroin – his involvement would be an "insult" to the Back to Black singer's memory.
Article continues below advertisement
A source told the Daily Star newspaper: "Amy's family obviously have other ideas and really don't want to know. In their eyes he is a part of their daughter's life they would rather forget. They accept he was the love of her life but for him to be involved in the charity is crass.
"It would be an insult to her memory."
RELATED STORIES:
Family & Friends Gather For Funeral Of Amy Winehouse; Singer To Be Cremated