Amy Winehouse – The Lost Childhood Photos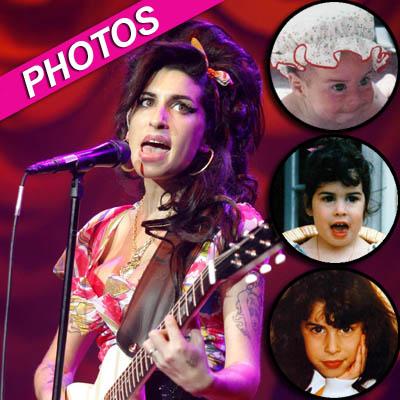 As Amy Winehouse is laid to rest Tuesday, RadarOnline.com takes a look back at the singer's rollercoaster life – before the triumph, before the tragedy.
In rarely-seen photos, we see Amy as a baby at just a year old and then as an adorable, chubby-cheeked 3-year old little girl -- images which put a softer touch on the woman most associated for her fast-living ways.
By the age of 10 in 1993, Amy grew out the long, jet black hair she famously wore in a beehive hairdo once she hit the big time.
Article continues below advertisement
The year 1993 was a tough one for the troubled talent, as her father Mitch left home to live with his mistress Jane, leaving Amy in shambles.
"The affair was in the open and the children used to call Jane 'Daddy's work wife,'" Mitch told the BBC in 2008. "I did not leave home until Amy was 10 so the situation occurred for eight or nine years before I left home.
"It was difficult ... I didn't realize what effect my behavior had on her until I heard her song What Is It About Men, with the line 'All the s**t my mother went through,' which obviously referred to me."
The Rehab singer was found dead at her London home by pal Tyler James Saturday afternoon at 27, marking the end of her long battle with drugs and alcohol. She'd entered rehabilitation facilities on multiple occasions to battle her demons, as recently as this past May.
An autopsy conducted Monday was inconclusive as to the cause of death; results of toxicology tests are not expected back until two to four weeks.