Amy Winehouse's Jailed Ex-Husband Cut Out Of Her $16 Million Fortune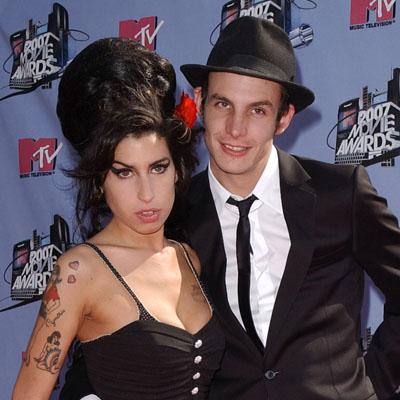 By Cliff Renfrew - RadarOnline.com Reporter
Blake Fielder-Civil, the man often blamed for introducing Amy Winehouse to hard drugs, has been left out of her estimated $16 million fortune, RadarOnline.com Online.com has learned.
Friends and family gathered Tuesday to pay respects to the Rehab singer at a private funeral at Edgewarebury Cemetery in the Golders Green area of London after she was found dead at her Camden home last weekend.
Article continues below advertisement
And her ex-husband Fielder-Civil, who is currently in prison for a firearms offense, will not see a penny of her fortune which is set to multiply due to the upsurge in demand for her music since her untimely death.
Ironically, her fortune was largely built on sales from her second album Back To Black which chronicled her tumultuous relationship with the 29-year-old former video production assistant.
The Daily Mail newspaper cites a source as saying that Winehouse and her family made sure that Fielder-Civil, who now has a child with another woman, was not included in his famous former wife's will.
It is expected that her fortune will be divided among her immediate family, including mom Janis Winehouse (who suffers from multiple sclerosis), father Mitch Winehouse and her brother Alex Winehouse.
It is understood that the singer put her financial affairs in order following her rollercoaster 2-year marriage to Fielder-Civil.
Article continues below advertisement
The source told the Daily Mail: "Around the time of the divorce, all of Amy's finances were sorted out, and Blake cannot get his hands on any of it.
"I am pretty sure that Amy does have a will. As a matter of course with record contracts, financial advisers will make sure that is done."
Although her father Mitch has always acknowledged that his daughter had drug and alcohol problems, he always blamed Fielder-Civil for introducing her to hard drugs, including heroin and crack cocaine.