Weston Cage Posts Bail After Domestic Violence Arrest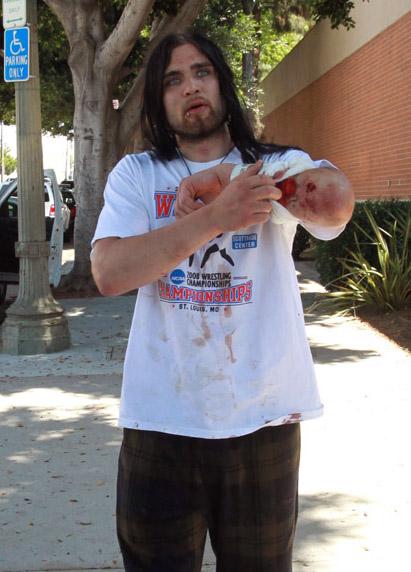 Nicholas Cage's troubled son Weston has been released from jail, hours after being arrested for domestic violence, RadarOnline.com has learned exclusively.
The goth rocker was arrested in Los Angeles Monday following an early morning altercation with his new wife, Nikki Williams, at their apartment.
Nic Cage Wears Tux For Son's Wedding – See The Photos
"I can confirm that Weston Cage, who was booked on domestic violence charges this morning, has made bail," a spokesman at the Los Angeles County Sheriff's inmate facility tells RadarOnline.com. "The bail amount was $50,000."
Article continues below advertisement
Weston and Nikki tied the knot only six weeks ago in New Orleans. Weston's dad was at his side for the ceremony.
Nikki, 22, was also arrested on suspicion of felony assault at 8:30 am. Her bail was likewise set at $50,000 but as of 12:30 pm PDT, she was still being held.
Weston is no stranger to trouble and was placed under psychological evaluation last month after he flipped out at his personal trainer during a meal at a Hollywood restaurant. Weston was found badly beaten in the street following the fight.