Exclusive
Nicolas Cage's Baby Momma Seeking Conservatorship Of Their Son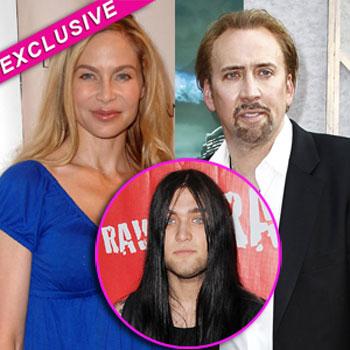 Nicolas Cage's ex-girlfriend, Christina Fulton, mother to his son, Weston, 20, is seeking to gain conservatorship of their son, she told reporters outside a Los Angeles courthouse on Tuesday.
Fulton and Cage are currently both at court and are behind closed doors in the judge's chambers.
Fulton is suing Cage for breach of contract in connection with a house that she says the Hollywood actor promised to buy her, but then reneged on.
Article continues below advertisement
Weston Cage was placed on a psychiatric hold last week following a brutal beating at the hands of his ex-wrestling coach, and Fulton vowed: "I'm going to be seeking to gain conservatorship of my son. It has to be done. I'm his mother and I have to protect him."
Cage has been at the courthouse since 9 a.m, and is dressed smartly in a black suit, blue shirt and tie.
UPDATE: Christina Fulton's lawsuit against Nicolas Cage was settled Tuesday. No terms were made public.