Exclusive
Lost Farrah Fawcett Interview: I Own The Warhol At Center Of Ryan O'Neal Lawsuit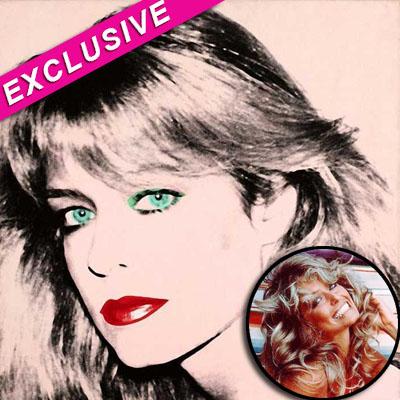 By Dylan Howard - Senior Executive Editor, Star magazine
It's the lost Farrah Fawcett interview that could become evidence in the University of Texas' legal wrangle with actor Ryan O'Neal.
Following an exclusive Star report on June 22, UT filed a lawsuit against the star in a bid to seize a paint and silk-screen portrait by Andy Warhol of the late Charlie's Angels actress.
Fawcett bequeathed it, along with her entire collection, to the University, according to her last will and testament.
Article continues below advertisement
But the Love Story actor claimed Fawcett and Warhol gave him the painting, which as Star first revealed, now hangs above his bed at his beachfront Malibu, Calif., mansion.
In a twist to the case, Star and RadarOnline.com have obtained a video that the University plans to include in its case: Fawcett talking to movie memorabilia expert Nate D. Sanders, in which she appears to claim ownership of both pieces.
In the video, Fawcett takes Sanders on a tour of a storage facility where she housed her art and shows him the pair of Warhols, telling him the famed artist made "two, probably three" of the works.
"Well I don't know," Fawcett said, "I have two - one in my place (the other in storage).
"Well it would be stupid to have two (on display),'' Farrah added.
In response to the lawsuit, a spokesman for O'Neal told Star that Fawcett actually gave the Warhol portrait of herself to her on again, off again lover.