Exclusive
Teen Mom Jenelle Evans -- From Rehab To College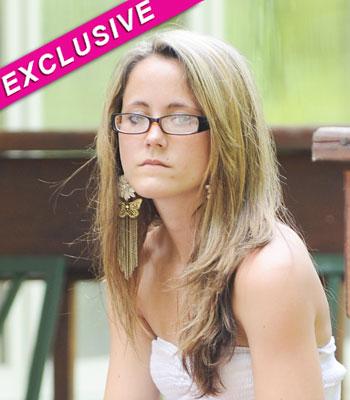 Troubled Teen Mom star Jenelle Evans is determined to turn her life around and has started back at school now that she is out of rehab, RadarOnline.com can exclusively reveal.
"After getting out of rehab she's back home in North Carolina and started class at Cape Fear Community College on Wednesday. She's taking American History and a math course," her attorney Dustin R.T. Sullivan told RadarOnline.com in an exclusive interview on Friday.
Article continues below advertisement
"She wants to finish the two year program with an Associate's Degree and then get her Bachelor's Degree from UNCW (University of North Carolina Wilmington)."
Evans checked into a treatment facility in Malibu, California on May 7 after she was caught beating-up another girl on tape.
It was the latest in a string of incidents for Evans, who has been arrested repeatedly over the last six months. The reality star gave up custody of her young son, Jace, to her mother, Barbara while she was getting treatment.
Thankfully life is on the upswing for the 19-year-old according to her attorney.
"She's doing really well and passed her first drug test when she saw her probation officer the day after getting out of rehab two weeks ago," Sullivan revealed to RadarOnline.com, adding that Evans will get drug-tested once a month.
"She's doing outstanding and has said she's so proud of 'living a sober life.' I can tell her stress levels are so much lower and she looks good," explains Dustin.
Article continues below advertisement
"She's also applying for jobs to bring in some extra income. She wants something professional to help with her resume. She's thinking about many things so much differently than three months ago."
As for Janelle's ex-boyfriend and baby daddy, Kieffer Delp, Dustin says: "They may still communicate, but as far as I know they aren't together."
Evans has previously revealed to RadarOnline.com how she is determined to carve a bright future for her and son.