Gary Shirley Throws BBQ While Amber Portwood Recovers From Suicide Attempt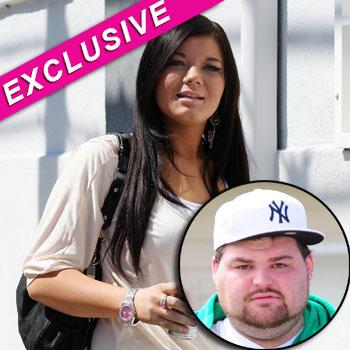 RadarOnline.com Staff Reporter
While Teen Mom star Amber Portwood recovered in the hospital from Tuesday's suicide attempt, RadarOnline.com has exclusively learned her baby daddy Gary Shirley threw a BBQ.
According to a well-placed source, instead of showing support bedside by the mother of his child, Shirley had a gathering of close friends over to his house for a cookout.
"Gary seems to be doing okay. He had a cookout at his house last night with a bunch of his good friends," the source said.
Article continues below advertisement
"He's concerned for Amber, but he has custody of Leah right now, and she's his priority."
As RadarOnline.com previously reported, police were called to Portwood's Anderson, Indiana home after a 911 call was placed saying she was depressed and threatening to end her life.
She was transported to St. Johns Hospital in Anderson, Indiana where Shirley visited her for five minutes.
"Everyone agreed it'd been a crazy day and he just wanted to have a relaxing night with friends," the source said.
Last month, Portwood lost custody of two-year-old Leah after Child Protective Services expressed concern for Leah's safety because Portwood's home and vehicle had been vandalized.
Primary custody was awarded to Shirley and Portwood agreed that it was the best thing for their daughter right now.
Portwood's suicide attempt comes in the wake of a crazy year for her; the MTV star turned 21, pled guilty to two counts of Class D felony domestic battery in the presence of a child, lost primary custody of her daughter to Shirley who she has continued an on-again-off-again relationship with, all while shooting a second season of Teen Mom.