Teen Mom's Gary Shirley Says He's 'Pro Amber' Despite Suicide Attempt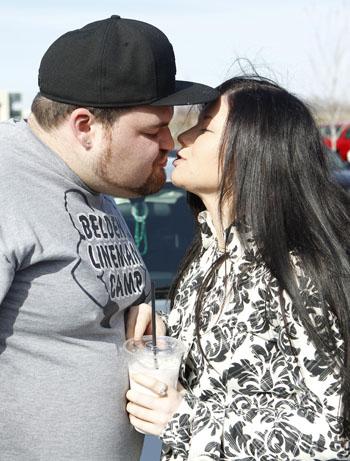 by RadarOnline.com Staff
Teen Mom star Amber Portwood has had a rough time recently but the troubled young mom still has one person in her corner; on-again-off-again boyfriend Gary Shirley.
The reality-TV star took to his Facebook page on Saturday to speak out in support of Amber, 21, who was rushed to the hospital on Tuesday following a suicide attempt.
AUDIO: Hear Amber Portwood's Suicide 911 Call
"I have made threatening comments before yes...but the last time was a year ago," Gary wrote on his Facebook wall.
Article continues below advertisement
"I have grown since and I really realized how much it hurts a mother and I'm deeply sorry for that."
A source close to the couple exclusively revealed to RadarOnline.com that Gary is "trying to keep his mind off stuff with Amber by filling his time with friends" and that he joined a couple buddies for drinks at a local bar on Friday night in Indiana.
"I re-watch this stuff it kills me to see things I say or do and how childish-immature I look. I'm very pro-Amber," Gary said of his baby mama.