Exclusive
EXCLUSIVE: Teen Mom Amber Portwood Hospitalized, Possible Suicide Attempt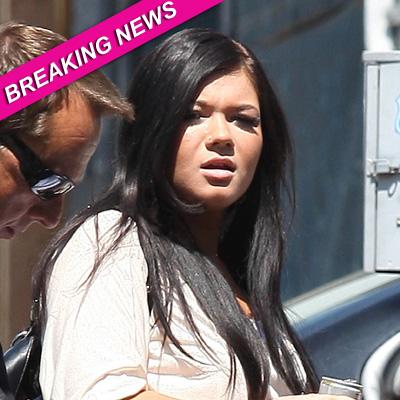 Teen Mom star Amber Portwood has been rushed to a hospital emergency room after being found unconscious in her home with a rope around her neck in a possible suicide attempt, Star magazine is exclusively reporting via RadarOnline.com.
The embattled 21-year-old MTV star is being treated at St. Johns Hospital in Anderson, Indiana.
A source said Portwood, the mother of two-year-old tot Leah, was found just before noon on Tuesday. The source said Portwood later admitted to hospital staffers she had taken a cocktail of pills.
Article continues below advertisement
Portwood's on-again, off-again boyfriend Gary Shirley became concerned about Portwood's state of mind after having a phone conversation with her, the source told Star.
He sent his mom to check on her.
After being let into her home, according to the source, Portwood was discovered unconscious on a couch.
"It's believed she may have taken an overdose of some kind of pill," the source revealed. "She also may have tried to tie a piece of rope or string around her neck."
Police and an ambulance unit were called to the scene and Portwood was transported to a local hospital.
Star has confirmed that she was admitted into the emergency room, where she later regained consciousness and was stabilized.
As RadarOnline.com previously reported, Porwood pled guilty to two counts of domestic battery last week, but escaped any jail time by striking a deal.
As part of a plea deal, a judge ordered her to serve two years probation instead of spending time in jail.
Article continues below advertisement
Portwood is required to get her high school diploma, complete 30 days of inpatient treatment with outpatient follow-up and start a college fund for Leah, of which Portwood must invest $10,000 of her own money.
FIRST PHOTO: Teen Mom Jenelle Evans In Rehab
She had been facing two felony counts and one misdemeanor for three separate attacks on Shirley.
Portwood was shown repeatedly hitting Shirley on the MTV show, prompting local officials to launch an investigation in September, last year.