Amber Portwood Released From Hospital After Suicide Attempt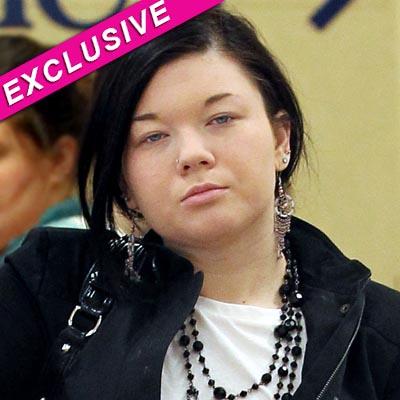 Teen Mom star Amber Portwood was released from an Indiana hospital Friday morning after her attempted suicide scare on Tuesday.
Star magazine is exclusively reporting via RadarOnline.com that the controversial MTV star just left St. John's Hospital in Anderson, IN.
AUDIO: Hear Amber Portwood's Suicide 911 Call
Multiple sources tell Star she was likely at the hospital on a 72-hour hold for psychiatric evaluation, which is standard when there is a suicide attempt.
Article continues below advertisement
Portwood's on-again-off-again boyfriend and baby daddy Gary Shirley has set up an email account to help her during her recovery.
"The amount of positive support and energy has been overwhelming. An email account has been set up for those who would like to send well wishes to Amber herself," Shirley posted on his Twitter account late Thursday night.
"Your support is too special to pass up. All emails will be screened and any positive message will be printed and given to Amber - thinkingofamber@gmail.com."