'Teen Mom' Amber Portwood Tells Star Mag: I'm Going To Rehab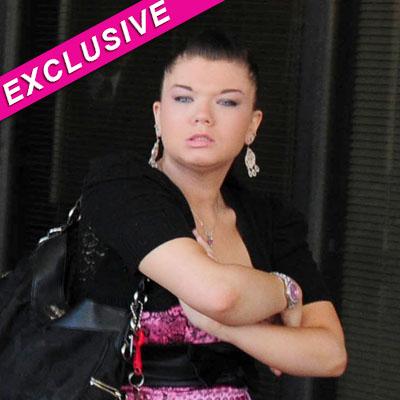 by RadarOnline.com Staff
Teen Mom Amber Portwood says she is going to rehab in an exclusive interview with Star magazine.
"I am going to rehab for anger control issues and depression," Amber, 21, told Star.
"I'm on medication at the moment to just help me relax. I'm in a vulnerable state right now and I know people want a lot of answers."
Star magazine broke the sad news that Amber was hospitalized after a suicide attempt on June 14. She was found semiconscious by police in her home and later said she had taken pills.
Article continues below advertisement
Earlier, she had a disturbing conversation with her baby daddy Gary Shirley, telling him she was having a hard time with her life and was going to hang herself.
Rope was reportedly found at her home. Amber was held at a hospital on a 72-hour watch and then released.
Now she tells Star magazine, in the issue that goes on sale this week, that she will head to California for rehab and that her daughter Leah is keeping her strong.