Exclusive
Sports Memorabilia Company Wants Kobe Bryant Lawsuit Dismissed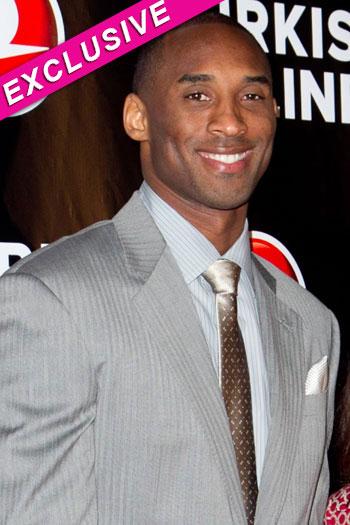 By Jen Heger - RadarOnline.com Legal Editor
Sports memorabilia company Art of the Game, which is being sued by Panini America for trademark infringement, false advertising, and federal unfair competition over their use of Kobe Bryant's image, is asking a federal judge to dismiss the lawsuit, RadarOnline.com has exclusively learned.
The motion filed by Art of the Game, is asking a judge to dismiss the case because of a failure to "state a claim upon which relief can be granted," the court docs state.
Article continues below advertisement
EXCLUSIVE DOCUMENTS: Company Asks Judge To Dismiss Kobe Lawsuit
As RadarOnline.com previously reported Panini filed suit on May 9 claiming that they have an exclusive licensing deal with Bryant and that Art of the Game had no right to use the NBA star's likeness.
Panini America also claimed that photos and posters Art of the Game advertise as being signed by Bryant are in fact counterfeit, and that Bryant has never even heard of the company.
In their response Art of the Game asserted that Kobe Bryant DID sign posters and photos and had worked for the memorabilia company in the past -- so obviously was aware of who they are. Included in their documents were two affidavits purportedly signed by Bryant verifying that a number of lithographs had indeed been signed by him and a check Bryant wrote to an artist employed by the company after commissioning a personal lithograph of his wife Vanessa and his mother together.