Exclusive
Actress Estella Warren Charged With Four Misdemeanors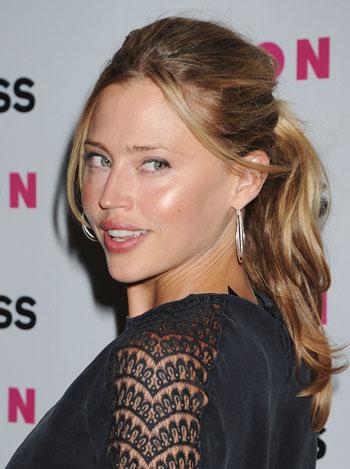 RadarOnline.com Staff Reporter
Actress Estella Warren was charged by the Los Angeles City Attorney on Thursday with four counts stemming from her May 24 arrest.
RadarOnline.com has confirmed that the 32-year-old was charged with a DUI, hit-and-run, battery on a police officer and resisting arrest — all misdemeanors.
The Planet of the Apes actress was involved in a bizarre late-night run-in with cops after having had too much to drink, she hit three parked cars and kept driving.
Article continues below advertisement
After kicking a police officer and being handcuffed and taken into custody, Warren somehow managed to wiggle her way out of the handcuffs and make a swift exit out the back door of the police station, where she was then apprehended by police, again.
If convicted, Warren faces two and a half years in prison.
Warren is due in court to enter her plea on June 17, 2011.
Desperate Housewives Star Arrested -- Wife's Tricky Call To His Dad (And He's A Judge!)