Actress Estella Warren Arrested For DUI, Assault, & Escape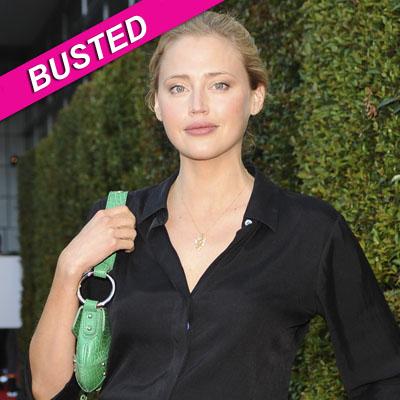 Actress Estella Warren, 32, is in custody early Tuesday after being arrested late Monday night after a bizarre run-in with cops that began when they stopped her for suspicion of DUI in Hollywood.
EXCLUSIVE DOCUMENT: Read The Booking Report
Police tell RadarOnline.com that the Planet Of The Apes beauty failed a sobriety test in the field, and was taken into custody at 11:30 p.m. PT -- but that's apparently only the half of it.
Article continues below advertisement
According to one report, the actress was driving drunk in her Toyota Prius when she hit three parked cars and kept going. Cops caught up with her and arrested her, but not without a struggle, as police said she kicked an officer while resisting arrest.
That's when things really got interesting: handcuffed and in custody, the actress reportedly slinked out of the restraints and escaped though a back door.
Warren could be charged with DUI, assault, hit and run, and felony escape.
Police would not reveal her blood alcohol level.
Her bail has been set at $100,000. In accordance with LAPD policy, Warren's mug shot will not be released.
Warren, a native of Canada, has a background as a synchronized swimmer, having trained at the Etobicoke Olympium in Etobicoke, Toronto.
She got her break into show business when she was spotted by a talent scout, which eventually led her to be inked by a high-brow New York modeling firm.
Article continues below advertisement