REPORT: Prince William & Kate Going Hollywood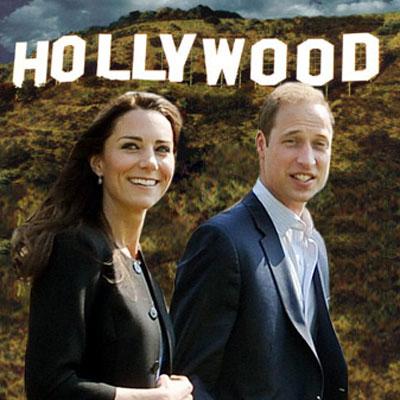 Prince William and his blushing bride Kate may visit Los Angeles as part of their first official trip overseas as husband and wife.
The Duke and Duchess of Cambridge are reportedly planning to visit Hollywood this summer for two days at the end of their tour of Canada which takes place in late June and early July.
There's no official confirmation yet, but royal biographer Andrew Morton of the Morton Report says the trip is expected to take place right after the couple tours Canada from June 30 to July 8.
Article continues below advertisement