FIRST PHOTOS: Prince William & Kate's Wedding Cake!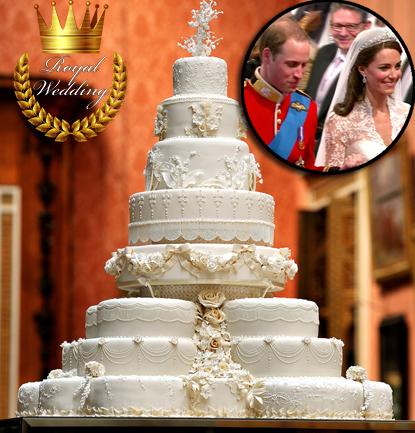 The royal wedding is over -- and now, it's time for Prince William and Kate Middleton to get their just deserts.
Behold the beautiful wedding cake for William and Kate, shown here at Buckingham Palace Friday. The royal confectionary is a multi-tiered, fruit cake covered in white icing made by British pastry chef Fiona Cairns. The newlyweds' initials, C & W, are stenciled into the cake's bottom layer.
Article continues below advertisement
An alternative cake -- a Chocolate Biscuit Cake cake, with crushed cookies and dark chocolate, one of the prince's favorites as a boy -- was also on the menu for Friday's party. The chef Darren McGrady worked for the royal family at Kensington Palace for four years, and said he made it for the late Princess Diana and her boys until "the day of the accident."
So if you happen to have some spare time this weekend, click here to get the fruitcake recipe.