America On Alert After Bin Laden Killing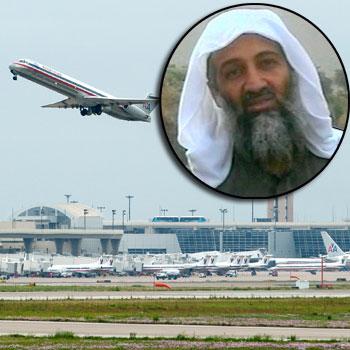 Security is high across the country today in the wake of Sunday's killing of Osama bin Laden, the world's most wanted man.
Officials from coast-to-coast ramped up their pleas for citizens to "See Something, Say Something" about signs of retaliation by Bin Laden's Al-Qaeda minions.
On the Left Coast, Los Angeles County Sheriff Lee Baca told sports fans to expect increased police presence downtown at tonight's L.A. Lakers playoff game against NBA rivals Dallas Mavericks. Fans headed to the L.A. Dodgers baseball game against the Chicago Cubs will also notice more cops.
Article continues below advertisement
VIDEO: Osama bin Laden Dead; President Obama Says 'Justice Has Been Done'
In New York City, subways, airports, bridges, tunnels, Wall Street and Ground Zero are patrolled by extra police officers. Officials with the Port Authority of New York and New Jersey – the agency that lost 84 workers in the collapse of the World Trade Center -- said their "response is not based on a current threat, but out of an abundance of caution."
Article continues below advertisement
In Washington D.C., there were extra security measures taken on the city's Metro transit system.
VIDEO: Celebs React To Osama bin Laden's Death
In Philadelphia, local police Lt. Raymond J. Evers said cops are posted near mosques, synagogues, transportation hubs and historic places like Independence Hall.
And in Chicago, both MLB's White Sox and NBA Chicago Bulls are playing and, like in L.A., fans will see a heavier police presence.