AUDIO: 911 Caller In Nic Cage Arrest --'It's Very Bad!'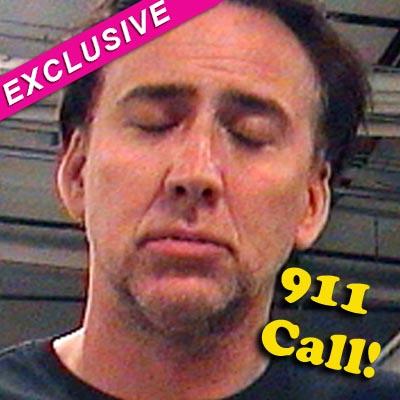 A woman who witnessed an incident involving actor Nicolas Cage, his wife and small child called 911 and frantically told the operator "I think he's going to hurt this child and woman."
RadarOnline.com has exclusively obtained the 911 call placed prior to Cage being arrested in New Orleans last month following a late night fight with his wife, Alice Kim.
Article continues below advertisement
Listen to the Nicolas Cage 911 Call
The witness told the 911 operator: "There's a terrible emergency going on across the street involving a child, a man that's out of control screaming, 'let me in, let me in,' and he's holding a baby. I think he's trying to take it from it's mother. "I think it's escalated to something very bad ..."
The witness went on to say: "They're screaming and screaming, and this man I think he's going to hurt this child and woman...
"The child is screaming ... it's very bad scene! Someone has to come."
Authorities in the Big Easy last week said the Leaving Las Vegas star will not be charged in connection with the incident.
As RadarOnline.com previously reported, the actor was taken into custody April 16 in connection with domestic abuse and disturbing the peace. A disoriented Cage didn't even have his eyes open in his mug shot.